Smart Generation is an company with a mission to invest in companies that are facing a generational change but with potential to grow. One of our brand pillars is sustainability, environmentally friendliness and innovations.    Through active ownership Smart Generation creates great value to the companies within the group. 

Today the SG Group consists of several strong brands. An incredible diverse group of companies, but with one very important thing in common. They all follow the progress of modern society in order to be well suited for future generations.

Smart Generation currently includes several companies in Sweden as well as internationally.
Breaking News!
How do you work with environmental thinking, innovation and sustainability?
Join us on our journey as an official sponsor and partner to the major world exhibition in Dubai (Expo 2020 Dubai) which opens its doors in October 2021. We look forward to showcasing exciting Swedish brands in the Swedish pavilion, where we have a commitment to operate both the physical store on site and an online shop. We will meet leading companies and entrepreneurs from all over the world to look at tomorrow's innovation, sustainability and environmental thinking.
‍
The purpose of Sweden's participation is to strengthen a comprehensive and positive image of Sweden and our attractiveness for tourism and investment abroad, by, among other things, promoting Sweden as a nation of knowledge and the competitiveness of our business community.
‍
The large World Exhibition is expected to reach up to 25 million visitors, of which one million are expected to visit the Swedish pavilion. Together through collaboration, we can all find new collaborations, contacts and business!
‍
COMPANIES WITHIN
We Do Promotion helps their customers to strengthen their brands trough promotional items. WDP. is both a reliable supplier of promotional merchandise and a sounding board for new, creative promotional ideas and solutions.
With great quality and commitment WDP. will bring forth the desired image for you and your business.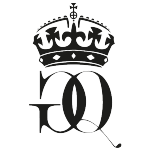 Green Queens offers golf-interested women to be a part of an all female network. They work as the intermediator between women who's looking to socialize and find new golf partners.
GQ also arranges social events outside the sport where all women a part of the network is offered a connection beyond golf.